Our fully equipped collision repair shop can handle your auto body repair needs. We operate closely with insurance companies to ensure that your vehicle returns to a like-new state quickly. The paint shop works tirelessly to match all colors and trims, yielding a factory-quality finish. From a mild fender bender to a more serious car crash, no one likes a car accident. Allow our trained professionals to complete your automobile restoration to manufacturer-specified standards.
Why Choose Our Collision Center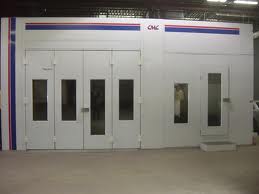 Your complete satisfaction and our desire to deliver to you the highest quality collision repair drives everything we do. That is why we have invested time and money to create the finest collision center in Western Massachusetts.
We are redefining the standard of top- quality paint and collision repair. Our Certified technicians have been hand- picked. The machines we have work in tandem to precisely measure and align every aspect of the needed repair to comply with manufacturers' specifications. Our sophisticated paint-mixing center, coupled with our two Full Downdraft Baking Spray Booths insure the highest quality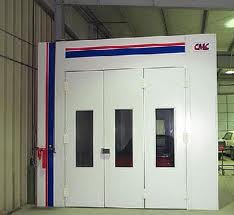 Diamont Auto Paint is applied and baked to a factory finish. Nothing will be left to chance on your vehicle's repair. We realize time without your vehicle can be a hassle. The entire process is designed to minimize your downtime. Additionally, our repair bays, housed in our facility, expedite your repair. But rest assured, quality will never be sacrificed for the sake of speedy repair.

Important Information

Most state laws make it unlawful for any person to operate any motor vehicle that is unsafe or has defective equipment. Insist on having your vehicle restored to its pre-accident condition. Do not be pressured into having repair work done by a specific shop simply because of lower price. The owners of some repair shops have pledged their shops to a rigid code of ethics. This code is designed to protect you and your property.
Over a 100 Years Of Combine Experience

We are on the following Insurance Companies Referral Lists:
Metlife
Lease Plan
Commerce
USAA
Travelers
Safety
Tower Group
National Grange
Liberty Mutual
Plymouth Rock
Peerless
Amica

Pilgrim
Electric Insurance Co
Encompass
Arbella
Allstate
Geico
Progressive
Quincy Mutual
Nationwide
Norfolk& Dedham

Hanover
We are one of Western Massachusetts' leading repair facilities equipped to serve our customer's needs...
...Kevin O'Connor, Collision Center Manager
Collision Express Estimating
As the name implies, Curry is structured for "quick" Express turn around time. Curry does everything in our power to identify damage on the first inspection.
This "Damage Report" or estimate, as it is more commonly called, is a visual inspection list containing the needs of your vehicle to return it to pre-accident condition.
Accurate damage identification is of the utmost importance when your vehicle is actually in the shop. Speedy repairs can be made by having all parts on hand...before the repair begins.
Consequently, you may find items included on our "Damage Report" that may have been forgotten or excluded from other estimates. Please ask for further explanation from our staff.
Your vehicle will be repaired by the best craftsmen in the collision industry, using the most modern equipment available. Our commitment to quality does not stop with the vehicles we repair or the people who repair them; it also applies to outstanding customer service. Service that makes us "Simply the Best"!
At Curry Collision Express our schedule is set for the customer to provide Express Service to get your vehicle repaired as soon as possible. Special work shifts allow our technicians proper time to remove the damaged parts and inspect, measure and align the unibody structure.
We take special pride in our ability to match factory finishes as the final step in our restoration. Only factory matched finishes are used. Special attention is paint to texture, gloss and hue.
At Curry Collision Express our customers' satisfaction is based on many years of experience.
Our Warranty
Our warranty is based on years of experience in the auto body field. We offer the following in writing when your repair is completed:
We guarantee all workmanship performed by our company.
We certify that the structural restoration of your vehicle was based upon vehicle manufacturer's recommended specifications.
This limited warranty covers parts and material used in the repair and the labor required to complete the process
We use only the finest products, techniques and craftsmanship to complete the job to your satisfaction.
Here's who you'll meet at the Collision Center
Kevin O'Connor-Collision Center Manager

Kym Stevenson-Collision Center Office Manager

Jeff Zwisler - Licensed Appraiser